THE DAYTON PRESSURE WASHING COMPANY YOU ARE LOOKING FOR!
If you're on the hunt for Dayton's finest in pressure washing, then you've come to the right place! Reach out to us at A&N Pro Cleaning today and see how we can transform your home or business!
We have years of experience in the industry and know the most effective ways to clean all kinds of surfaces. No matter if you need assistance with roof cleaning, house washing, graffiti removal, or even paver sealing, we're here to help!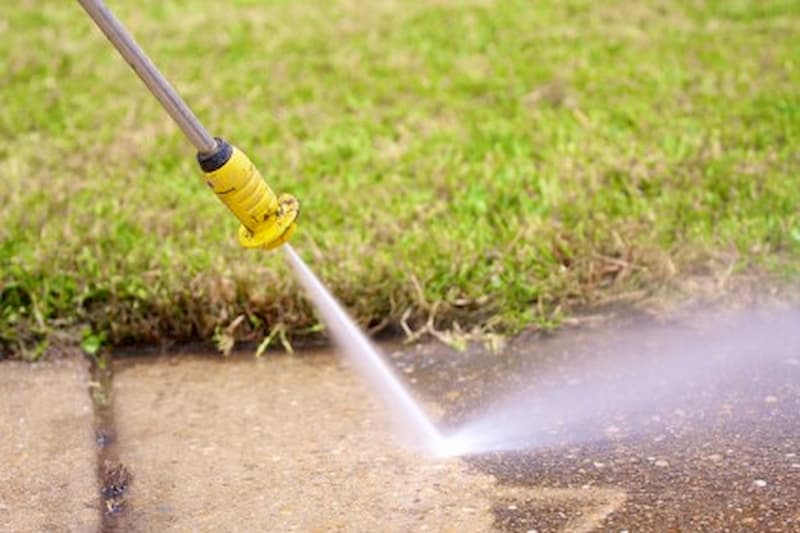 RESIDENTIAL WASHING SERVICES
A&N Pro Cleaning offers the best residential pressure washing services in Dayton. Our team is highly experienced and fully certified to make sure your home looks its best. We have the latest equipment and use industry-leading techniques to ensure we deliver the best results. We understand that residential pressure washing can be a time-consuming job. That's why we make sure our team is efficient and thorough. We are committed to delivering quality services in a timely manner. You can trust us to get the job done right the first time.
BENEFITS OF HOUSE WASHING IN DAYTON
Regular house washing can help maintain the curb appeal of a home. A clean and well-maintained exterior is essential for maintaining property value and making a good impression on visitors. Additionally, it can help prevent the growth of mold, mildew, and other harmful bacteria that can pose a health risk to residents.
Furthermore, regular house washing can help extend the lifespan of a home's exterior. Dirt, grime, and other pollutants can build up on the surface of the home, leading to damage and decay over time. House washing can remove these substances, preventing damage and prolonging the life of the exterior. In the long run.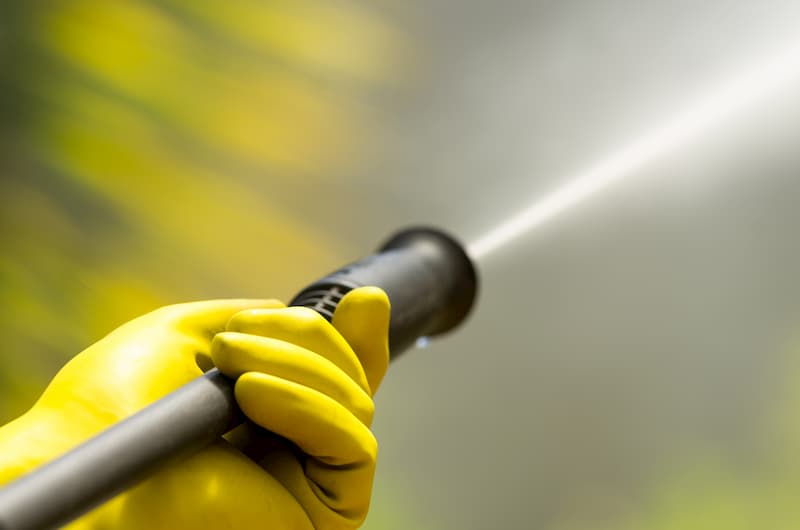 COMMERCIAL WASHING SERVICES
At A&N Pro Cleaning, we understand how important it is to keep your Dayton commercial property looking its best. Pressure washing is one of the most effective ways to remove dirt, grime, and other buildup from the exterior of your building. With our professional pressure washing services, you can restore your property to like-new condition and keep it looking great for years to come.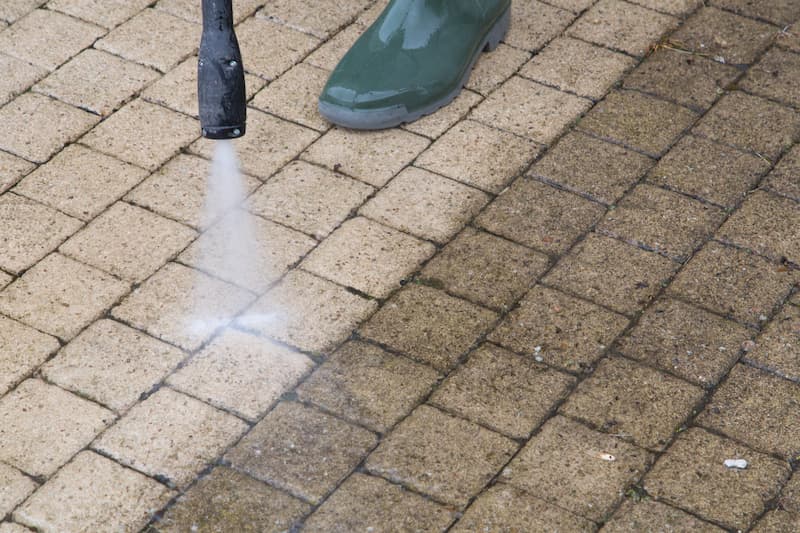 CAN YOU PRESSURE WASH SNOW IN DAYTON?
Pressure washing snow in Dayton is not recommended by amateurs. Snow and ice are delicate and can easily be damaged by high-pressure water, which can lead to cracks and fissures. Additionally, using a pressure washer in cold temperatures can be dangerous, as the water can freeze on the surface being cleaned, making it slippery and hazardous to walk on.
Without the right pressure washing team, with the know-how and equipment to safely get the job done -it is best to wait for the snow to melt naturally before attempting to pressure wash any surfaces. In the meantime, homeowners can take steps to prevent ice and snow buildup, such as using salt on walkways and driveways and using a snow shovel to remove snow from roofs and other areas where it may accumulate.
If the conditions are right, then the pros at A&N Pro Cleaning may be able to help you nearly any time of year. Don't risk DIY pressure washing - call 937-789-1071 today to see how we can help.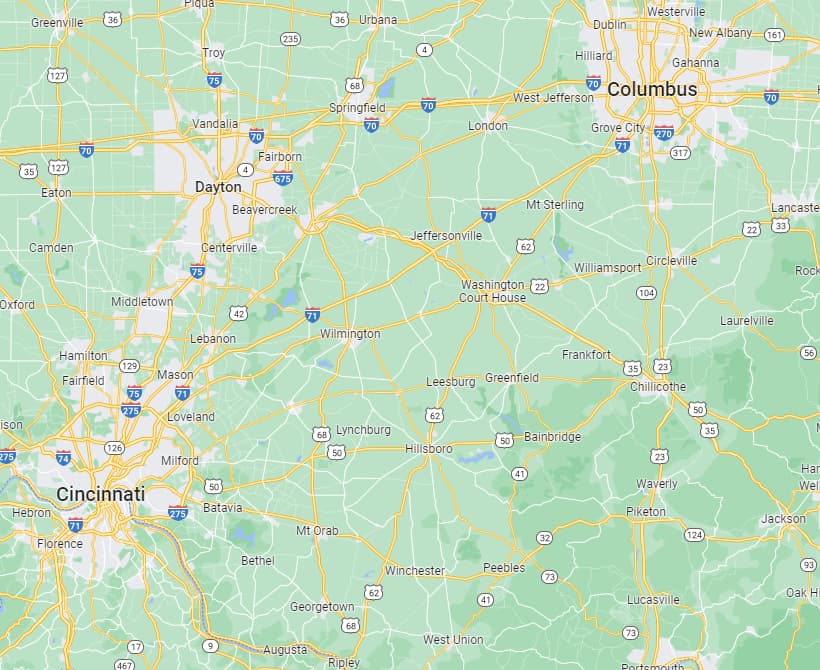 TOWNS WE WASH
We are based out of Dayton, but we also offer our superior pressure washing services to surrounding regions and communities as well. Below are some of our primary service areas. If you don't see your town listed, give us a call to determine if you're within our territory.
OUR RECENT WASHING PROJECTS
Coming Soon!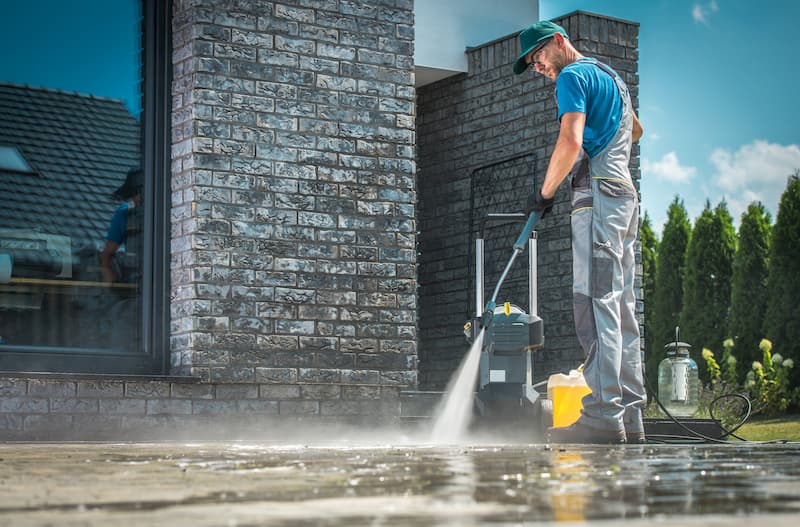 QUESTIONS FOR OUR PROS
Professional roof washers typically use a combination of cleaning agents to get the job done. This includes a variety of environmentally friendly specialized cleaning agents depending on the type of roof and the type of debris that needs to be removed.
The best way to clean your driveway is to hire a professional pressure washing company. Our team is experienced in using the right pressure levels and cleaning solutions for the job. We also use professional-grade equipment, which is more powerful and efficient than consumer-grade pressure washers. Plus, we can clean your driveway quickly and safely, so you don't have to worry about damaging your driveway or landscaping.
Using a professional pressure washing company for gutter cleaning services is the safest and most efficient way to get the job done. Professional services know the right techniques and products to use to ensure your gutters are cleared of debris and free of clogs. They also have the right equipment to reach the highest areas of your home to clean the gutters. Additionally, a professional pressure washing company can inspect the gutters for any potential damage and make any necessary repairs. This is a great way to avoid costly gutter damage in the future.
When done correctly, pressure washing your sidewalk is relatively safe. However, there are potential risks associated with pressure washing. If too much pressure is used, it can cause damage to the sidewalk and the surrounding area. It is also important to use the right pressure and the right cleaning solutions to ensure the best results. Our experienced technicians are trained to use the right pressure and the right cleaning solutions to ensure the best results and the safety of your sidewalk.
TIPS & TRICKS
Unexpected Benefits Of House Washing

When it comes to home maintenance, pressure washing may not be the first thing that comes to mind. However, there are numerous benefits of house washing that you may not have considered. Here are some unexpected benefits of having your home pressure washed. To schedule a house […]

Why Businesses Should Hire a Professional Pressure Washing Service

Maintaining the cleanliness of a business property is crucial for creating a good impression for employees and visitors. While regular cleaning tasks like dusting and mopping are essential, they don't always address the buildup of dirt, grime, and other gunk on exterior surfaces. This is where […]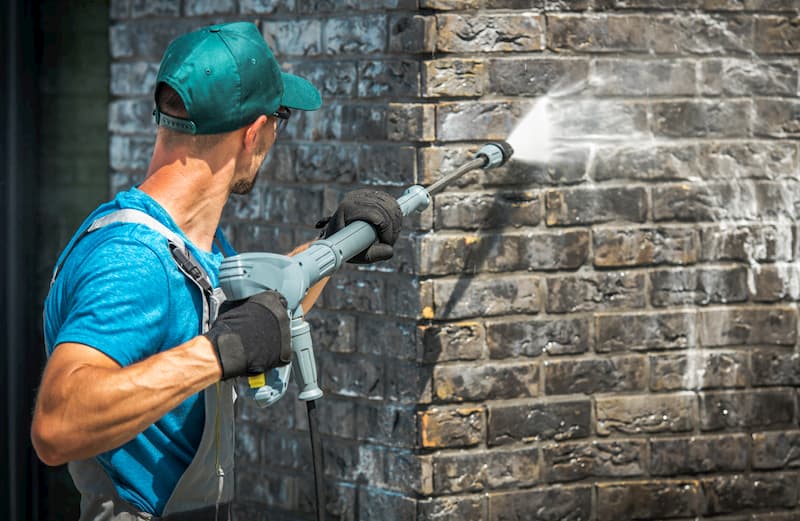 WASH YOUR HOUSE WITH OUR DAYTON PRESSURE WASHING COMPANY. GIVE US A CALL TODAY!