Soft Washing Professionals Helping Dayton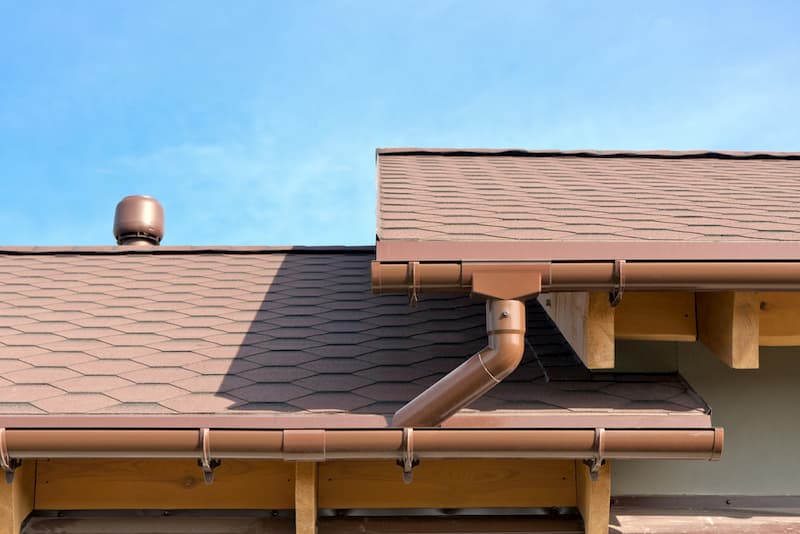 Basic exterior surface cleaning is necessary for many reasons. Elements and weather can severely impact your roof at any time of the day or night and even cause algae growths to form, which can create dark patches on your roof. As a result, it can damage your roof's health and lifespan. If not properly cared for, your shingles' protective granules to loosen and fall away. If roof shingles lose their integrity, they are more likely to be easily damaged by the elements, specifically water damage from rain.
It can be easy to avoid these damages and expenses. All you need to do is call us - we are your local roof cleaning masters at A&N Pro Cleaning, and we'll get that algae and other harmful things removed before it does serious damage to your roof.
Soft Washing Is The Only Way To Clean Your Rooftop
Roof cleaning is tricky, and not just because of the heights. The materials that line your roof's exterior can be easily damaged by high pressure or heavy impact. For this reason, pressure washing, at least at the PSI needed for driveway or sidewalk cleaning, is unsafe to use for roof cleaning- unless you want busted, shorn shingles and a waterlogged roof!
That's why we say that soft washing is the only way to clean your rooftop. When you have an experienced soft washing technician that knows what they're doing, you don't need ultra-high pressure to blast stains away. Our low-pressure cleaning gently- but completely!- works out stains, growth, and mess until your shingles are back to square one, safe and clean once more!
Gentle Roof Cleaning For Your Roofs
When you need expert roof cleaning in Dayton, contact A&N Pro Cleaning. As the area's top-rated pressure cleaning team, we're proud to do it all, but what's most important is that we offer the low-pressure cleaning methods that are necessary for surfaces like rooftops.
Your roof is prone to growth like algae and moss, in addition to being constantly exposed to the elements. It's already taking enough abuse and wear and tear, so ensure that your roof cleaning isn't causing even more damage. Trust us with your most valuable investment-- your home and your roof-- and we promise to clean it with caution and care.
A&N Pro Cleaning Cleans your Property from Top to Bottom, Starting With Roof Cleaning
We offer excellent services like roof cleaning and other exterior surface cleaning services because we know how integral maintaining a home is to be a homeowner.
Curb appeal is a critical part of your home. When you invite guests over, you should want them to be impressed by how your home looks.
All of our professional pressure washing services help residents increase their home's curb appeal by cleaning dirt and the like from the surfaces of your home. Our services transform homes into beautiful, pristine properties in which property owners can take pride.
Roof Cleaning To Wash Away Black Streaks & Grime From Your Roof
Your roof is without a doubt the most important surface on your Dayton home, providing an important layer of protection to the rest of your home against the elements. In order to keep your roof in the best shape possible, regular roof cleaning is incredibly important, and here at A&N Pro Cleaning, we're the premier source for quality pressure washing for Dayton you can trust to get the job done right. Are you looking for a professional Dayton pressure washing company you can trust to help with all of your home's roof cleaning needs? If so, give our team of skilled professionals a call today and let us show you the kind of quality results that have helped make us the most trusted name in roof cleaning and exterior surface cleaning that the area has to offer.

Here at A&N Pro Cleaning, we understand the importance of keeping your roof clean and free of debris and contaminants, and to help you do so, we offer a comprehensive range of quality roof cleaning services. With our full lineup of roof cleaning services, our team of skilled professionals can help you keep your rooftop in the best shape possible in order to guard it against harm and keep it looking great.
If you have any questions about our full line of high-quality roof cleaning services, or if you would like to get an estimate for your next pressure washing project, give us a call today. Our team of experts is always standing by and would be happy to assist you in any way we can.
Custom Roof Cleaning Services For Fresh Curb Appeal
Whether you have HOA compliance issues, heavy tree cover, or just want to maintain a fresh curb appeal for your Dayton home, our roof cleaning experts have a variety of custom residential pressure washing and soft washing services to care for your surfaces.
Our exterior cleaning specialists will give your Dayton home the 'Wow!' factor it's been missing. Our residential pressure washing pros are our own toughest critics and we know that when we're happy with our work, you will be, too. Our reliable service, attention to detail, and satisfaction guarantee make it easy to see why your friends and neighbors in the Dayton area trust A&N Pro Cleaning for all their pressure washing needs.
Roof Cleaning To Wash Away Algae & Grime From Your Rooftops
For the best roof cleaning in the Dayton area, you need to contact the professionals at A&N Pro Cleaning. Our business offers some of the best pressure washing services in the area, including roof cleaning. We have the goal of ensuring that every inch of your exterior surfaces is well-maintained and cleaned to perfection.
A&N Pro Cleaning has the best pressure washing for Dayton residents. We offer a very wide selection of residential pressure washing services that you're not likely to find anywhere else in the Dayton area.
So, if you're interested in roof cleaning or any of our available pressure washing services, contact our team today. You can also read on to learn more about roof cleaning and what it means for your home.
Roof Cleaning To Gently Wash Away Black Streaks From Your Rooftop
Revive your Dayton property's curb appeal with roof cleaning from the pros at A&N Pro Cleaning. Our experienced professionals use state-of-the-art cleaning equipment, EPA-compliant cleaning products, and customized soft washing applications to gently wash away black algae streaks, grimy buildup, and environmental pollutants from your roof's surface to give it a brand-new freshness.
Our roof cleaning specialists can safely eliminate algae, stains, and contaminants from a variety of roofing materials, including:
Asphalt shingles
Architectural and structural shingles
Rounded pan and flat clay tile
Metal roofing
Membrane or rolled roofing
And more!
At A&N Pro Cleaning, we provided expert residential and commercial roof cleaning in the Dayton area. It's easy to see why your friends and neighbors trust us for expert roof cleaning and other pressure washing for Dayton area homes and businesses.
Services We Offer Aside From Dayton Roof Cleaning
Building Washing
Commercial Pressure Washing
Deck Cleaning
Driveway Washing
Fence Washing
Graffiti Removal
Gutter Brightening
Gutter Cleaning
House Washing
Pool Enclosure Cleaning
Residential Pressure Washing
Roof Cleaning
Sidewalk Cleaning
Storefront Cleaning
---
Frequently Asked Roof Cleaning Questions
Having your roof washed regularly is important for maintaining the integrity of your roof. It prevents the growth of mold and mildew, which can cause damage to the roof, and it can also help to improve the longevity and appearance of your roof.
Professional roof washing is a safe and effective way to clean your roof. It ensures that your roof is cleaned properly and that no damage is done to the roof in the process. Professional roof washers also use specialized cleaning agents and techniques that can help to make your roof look better and last longer.
It is not recommended that you pressure wash your roof yourself. Professional roof washers have the experience, knowledge, and specialized equipment to safely and effectively clean your roof without causing any damage.
The cost of professional roof washing can vary depending on the size of the roof, the type of roof, and the amount of debris that needs to be removed. It is best to contact a professional pressure washing company for an estimate.
Recent Roof Cleaning Projects

Roof wash in Beavercreek, OH
Got contacted about a roof wash in Beavercreek, OH. Went to the house to talk to the gentleman about the project to remove moss, mold, algae. This is extremely important to get the algae off of the roof because it can actually damage the shingles by […]
WASH YOUR HOUSE WITH OUR DAYTON PRESSURE WASHING COMPANY. GIVE US A CALL TODAY!