Concrete Cleaning For Beautifully Clean Dayton Paved Surfaces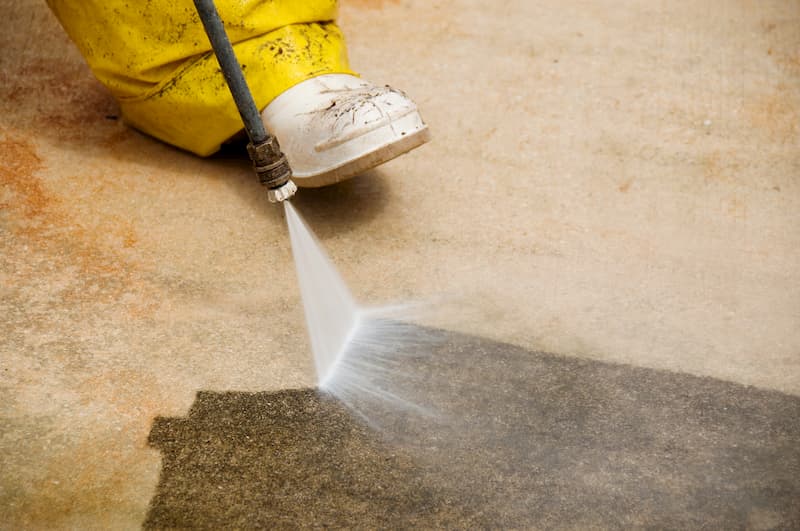 If you're in Dayton and looking for a reliable and professional concrete cleaning service, look no further than our team. We specialize in providing high-quality pavement pressure washing services to both residential and commercial clients, using state-of-the-art equipment to ensure that your surfaces are left looking as good as new.
Our team is dedicated to delivering exceptional results, and we take pride in our ability to transform dirty and stained concrete surfaces into beautifully clean ones. Whether you need sidewalk cleaning, driveway cleaning, or any other type of concrete cleaning service, we have the skills and expertise to get the job done right.
Pavement Pressure Washing
Our concrete cleaning services are designed to tackle even the toughest stains and grime on your paved surfaces. Typically, concrete is tough to wash due to its tough exterior. Fortunately, we know the best methods and techniques to use to really draw out the nastiness.
We use high-pressure water and specialized eco-friendly cleaning agents to remove dirt, oil, and other pollutants from your concrete surfaces, leaving them looking fresh and clean.
Once we're done with our concrete cleaning service, you'll have a chance to stand back and admire our handiwork. In the unlikely event you find you're not satisfied with our concrete cleaning results, please don't hesitate to let us know. We'll do all that we can to provide an effective solution. Your happiness is our top priority, and we won't consider our job done until we know you're satisfied.
Call To Learn More About Our Work
In addition to our concrete cleaning services, we also offer a wide range of other pressure washing services, including house washing, roof cleaning, and more. So if you're looking for professional pressure washing for Dayton and the surrounding areas, be sure to contact us today to schedule a service.
When you call A&N Pro Cleaning, you'll get to speak one-on-one with one of our pressure washing specialists. We'll be able to address all your questions and concerns regarding concrete cleaning or any of our other service offerings. We'll also create a customized plan that best suits your wants and needs. Our goal is to give you peace of mind and to give you the treatment you deserve.
Reach out to us today! We're excited to hear from you and to help you transform the look and feel of your Dayton property!
WASH YOUR HOUSE WITH OUR DAYTON PRESSURE WASHING COMPANY. GIVE US A CALL TODAY!