Deck Wash and Stain In Beavercreek, OH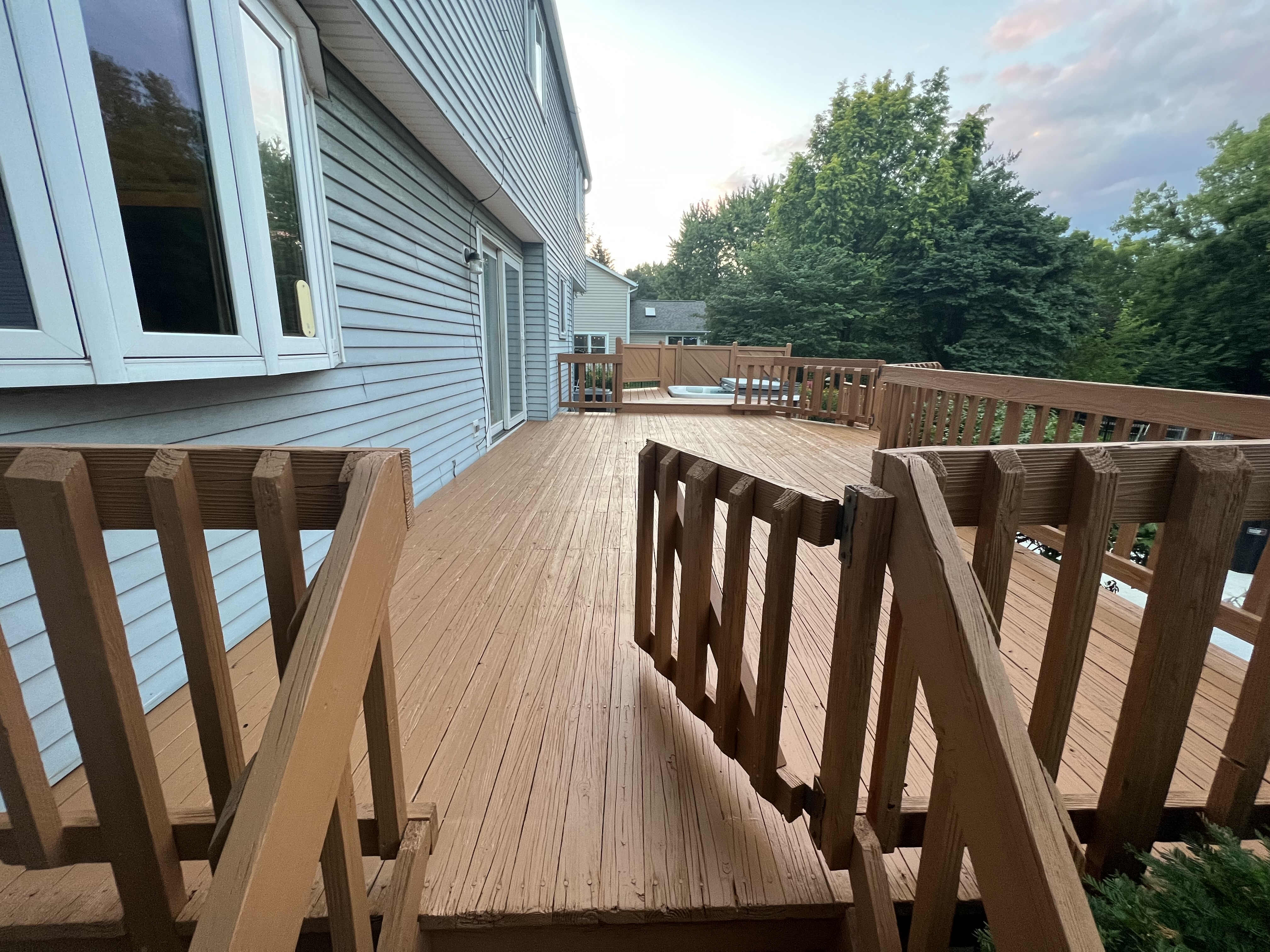 We washed the deck a week before the stain to ensure the deck was completely dried out. On the day we started the stain the heat was extreme. We made an error on the amount of stain we used. We ended up using double the amount of stain because the wood was very aged. There was a lot of hand rails and tedious detail work. We worked long hours to make sure this deck looked great for an event that was being held about week later. After we finish up our work the customer was really impressed with the job!
Budget: 2,000
Location: Beavercreek, OH
Project Image Gallery
Client Review
A&N Pro Cleaning did a great job of cleaning and restoring my deck. Very professional and friendly service going above and beyond to help me. They moved the heavier items off the deck and put them back when finished that was more than I expected. This was very significant as I currently have an injured leg and couldn't have done this myself. The deck was very old and in poor shape, but now looks great!!
WASH YOUR HOUSE WITH OUR DAYTON PRESSURE WASHING COMPANY. GIVE US A CALL TODAY!